Air Tractor, Inc. officially introduced a new variation of its popular 500-gallon capacity AT-502 series aircraft at a special event during its annual dealer meeting in October. The new airplane, which is expected to soon receive FAA certification, is called the Air Tractor 502XP. According to Air Tractor President Jim Hirsch the XP designator stands for "Xtra Power." He says the airplane is based upon the AT-502A airframe and powered by the new Pratt & Whitney PT6A-140AG and paired with a 4-blade Hartzell prop to produce 867 shaft horsepower. "The 502XP is a remarkable combination of power, stability and productivity," says Hirsch. "It really performs and flies well with a full 500-gallon load in high and hot conditions."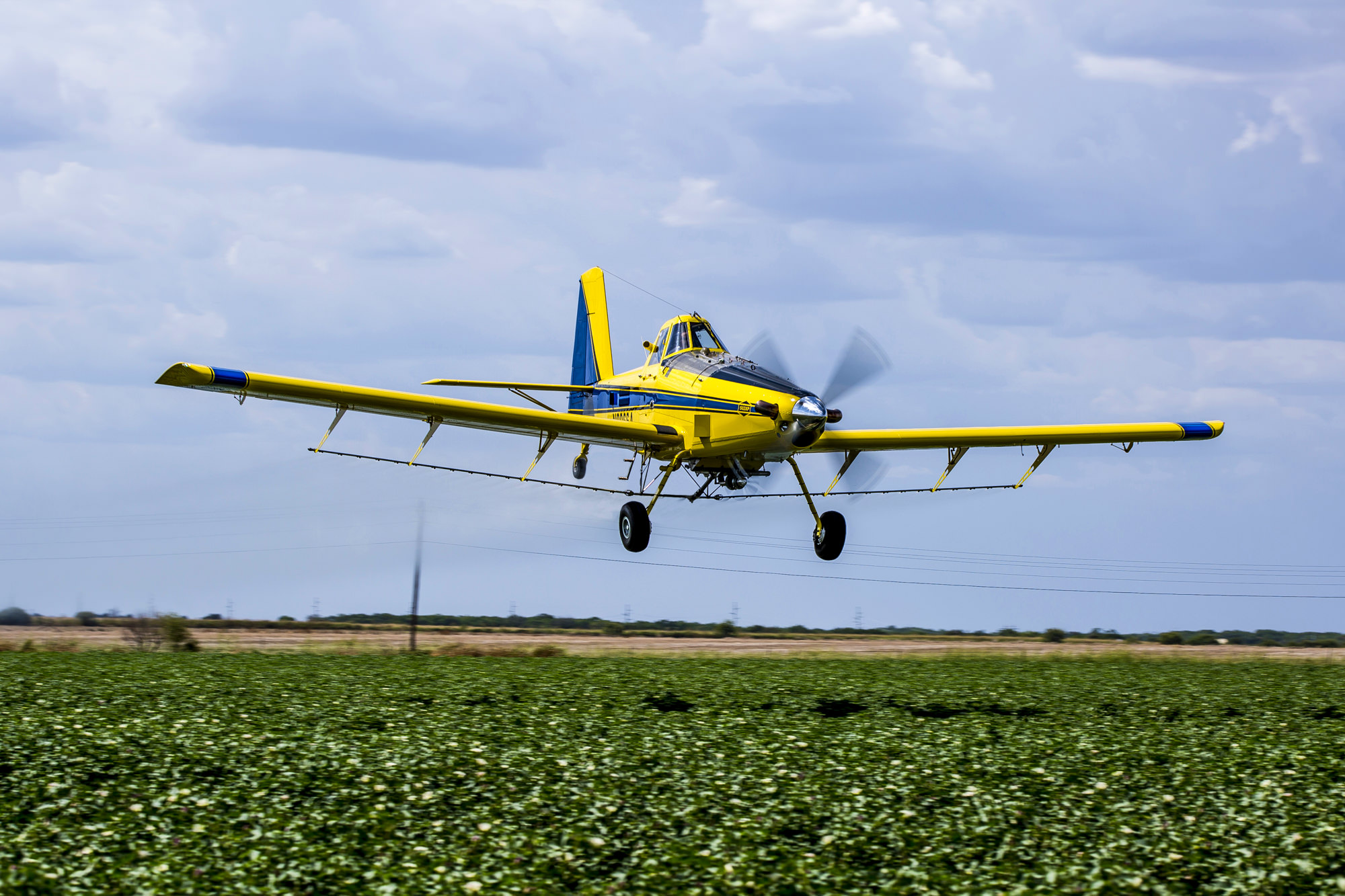 This new airplane confirms rumors circulating since early 2015 that Air Tractor was working to develop a 500-series airplane with a more powerful turbine engine from Pratt & Whitney Canada. At the June 2015 SINDAG Convention in Brazil, Hirsch hinted the company was working closely with Pratt & Whitney Canada on new projects. In September, visitors to Air Tractor reported seeing a different-looking airplane parked on the ramp in front of Plant 2, an Air Tractor sporting a four-blade prop. Over the years Air Tractor operators have chosen AT-502 series planes with 680 shp PT6A-15AG, a 750 shp PT6A-34AG, or the 1050 shp PT6A-60AG engines.
"The new PT6A-140AG engine is really well matched for the 502," says Hirsch. "Pilots will be able to carry full loads on hot days. It will continue hauling the load all day, every day no matter the temperature. It's got an extra margin of performance a lot of pilots will appreciate."
The 502XP rollout announcement and evening dinner was held at Air Tractor's world headquarters in Olney, Texas. The event was attended by employees, Air Tractor dealers, the Air Tractor Board of Directors, representatives from Pratt & Whitney Canada, special guests and invited representatives of local and national media.
More information about the Air Tractor 502XP is forthcoming, says Hirsch. "I invite folks to visit us in December at the National Agricultural Aviation Association Convention in Savannah, Georgia. We will have a lot more to talk about and show then."